Concert at Sea is the event of the Brouwersdam. This annual event is a multi-day music festival by the North Sea. Dancing by the sea with a setting sun, are you already imagining this? Perhaps you will combine your stay at Ridderstee Ouddorp Duin with a visit to the music festival. An excellent choice!

Here some practical information:
The festival site is within cycling distance of Ridderstee Ouddorp Duin, but there is also a special CAS shuttle service. On Friday and Saturday, a Concert at Sea bus will drive between the festival site and the bus stop at the vacation park De Klepperstee (500 meters). The organization has a limited number of individual shuttle bus tickets available. You need to order those tickets yourself on the website of Concert at Sea before June 5th.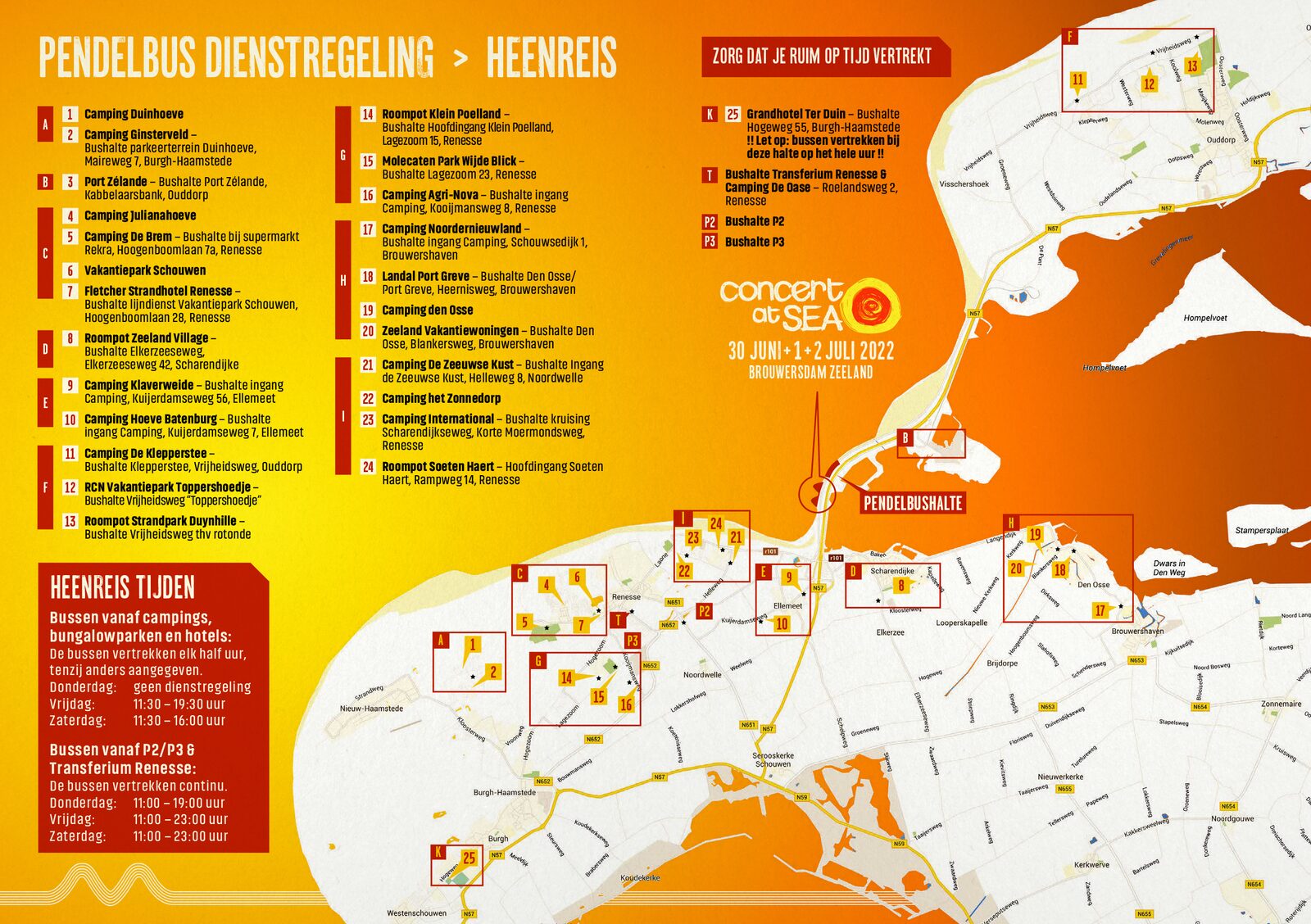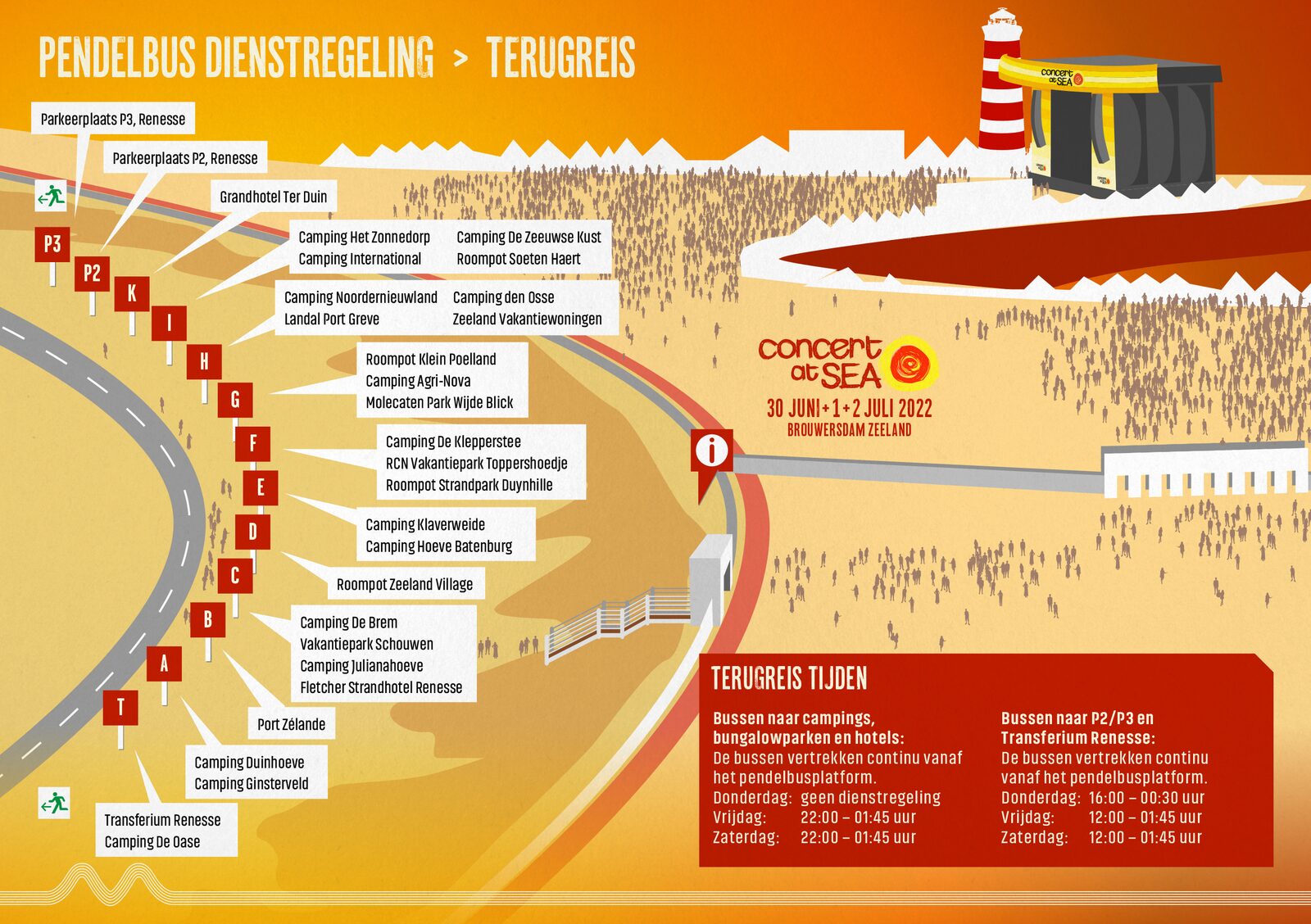 The houses on Ridderstee Ouddorp Duin cannot be booked in combination with a CAS package. The 2022 edition is now completely sold out. On the website of Concert At SEA there is still a possibility to be put on a waiting list. Click here for more information.
Nachtrust
Normally at Ridderstee Ouddorp Duin, we maintain a nightly rest, starting at 23:00. During the festival we ask Concert at Sea visitors to be considerate of the surroundings and their fellow guests when returning from the festival. By 01:30 a full night's rest is desired again. During the evening and night, extra security is present in and around the park.