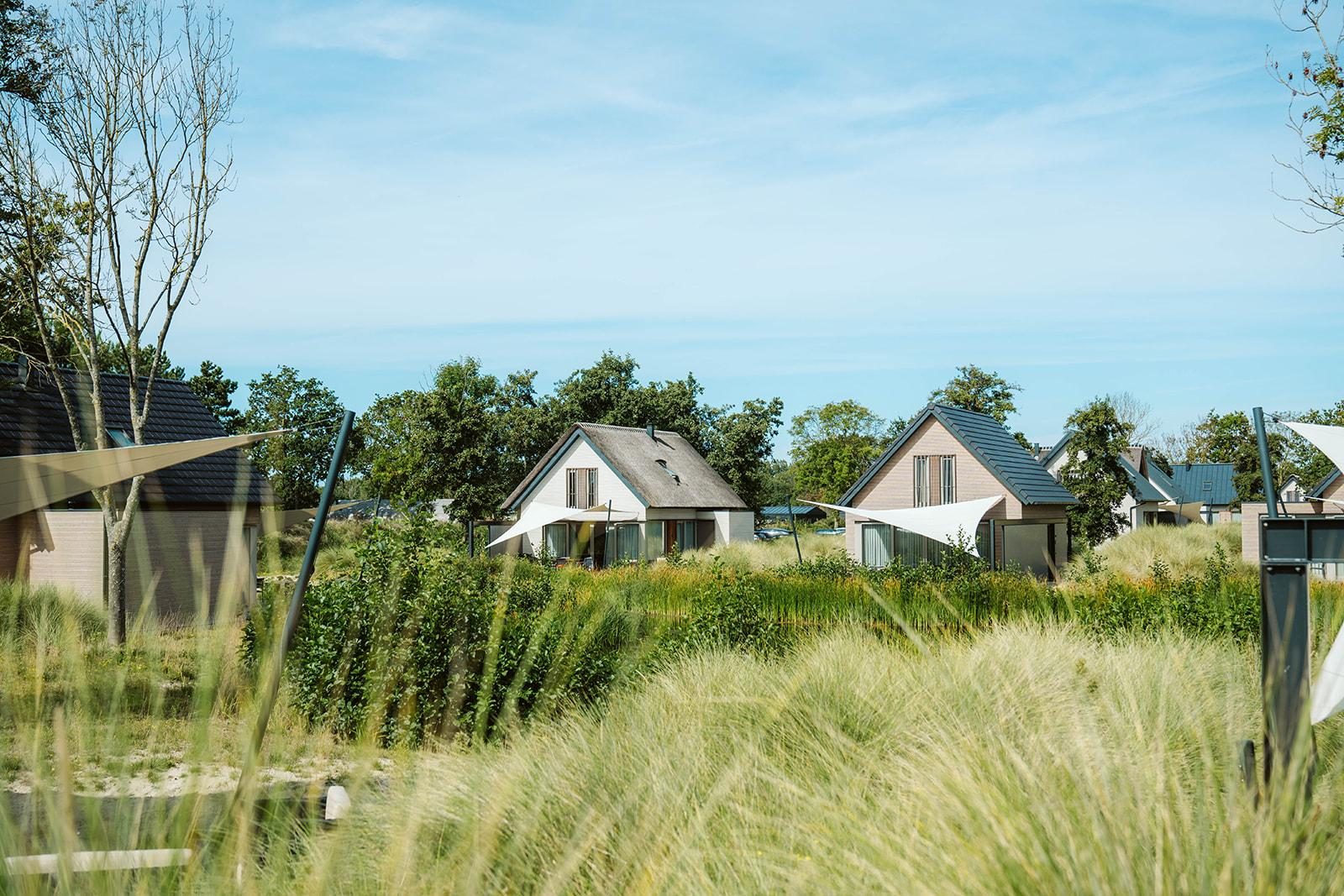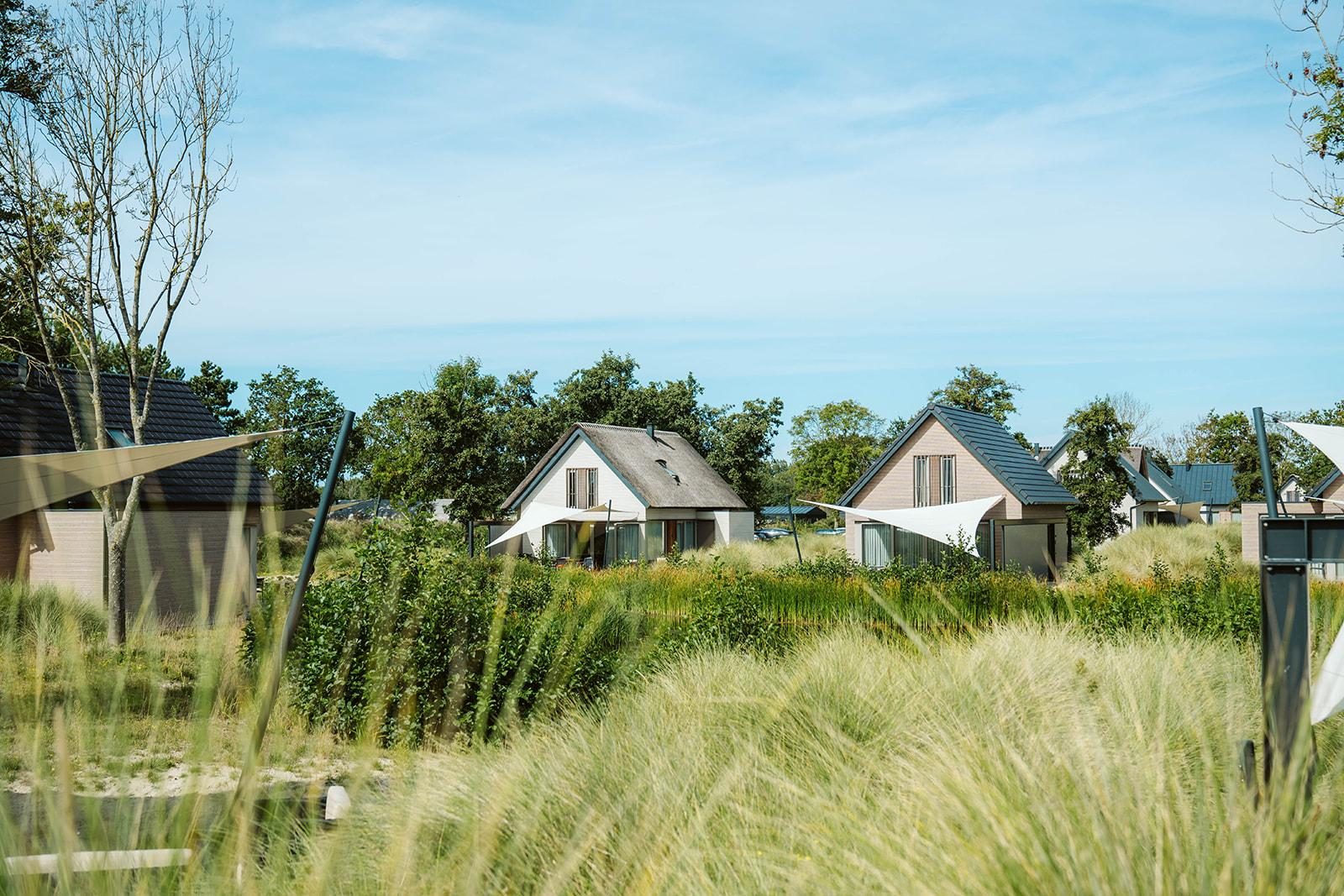 Luxury holiday homes by the sea
The holiday park has two comfort levels with holiday homes for six, eight and ten people. The houses are fully furnished with stylish furniture (inside & outside), bathrooms with rain shower and a beautiful wooden deck.
The luxury holiday homes give you even more luxury and space with a wood burning stove , wine refrigerator, a sun shower , double rain shower in one of the bathrooms and a lounge set on the terrace.