The conditions/action below are no longer applicable to reservations made after 1 May 2023.
Current situation
Vacation parks in The Netherlands are open. The spacious layout of Ridderstee and the absence of facilities at the park itself make the park extremely suitable for enjoying tranquility and space with the family; also during this unusual time. All this is only possible with the basic rules that apply to everyone at our parks:
Give each other space.
Wash your hands often.
If you have any complaints, stay indoors and get tested as soon as possible.
Inform yourself in advance about our corona measures and general terms and conditions.
Always consult your travel and cancellation insurance; also with regard to corona infection.
Be aware of facility restrictions.
Good to know
Information on this page is subject to change from governmental authorities.

In the case of (travel) advice in your country and/or region of origin for the Netherlands/South Holland our regular general conditions apply.

 For reservations through tour operators we refer to the terms and conditions of the relevant tour operator. 

Book through our own website to make exclusive use of the Corona Rebooking Guarantee.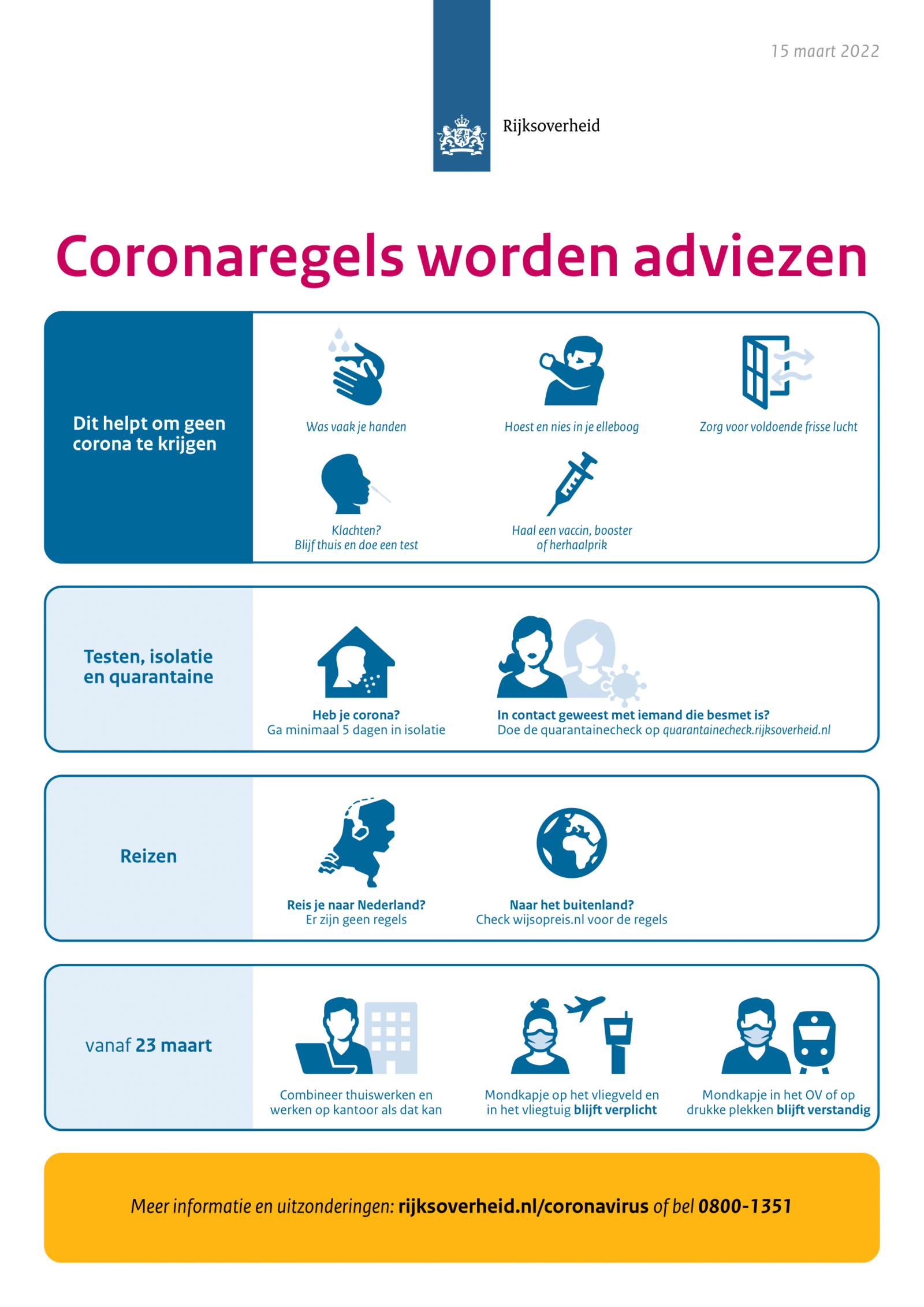 Corona rebooking guarantee
Choose for more certainty and opt now for our corona rebooking guarantee (to be purchased within 7 days after making the reservation). You can move your vacation to another date up to 9 days before your arrival day, subject to availability, within 1 year.

Please note: if you make use of this corona rebooking guarantee and the new vacation date is more expensive than the previously made reservation, you must pay the outstanding amount. If the newly chosen vacation date is cheaper than the reservation made earlier, we will pay the remaining amount with a voucher. This voucher can then be used for a randomly chosen vacation at our park.
The corona rebooking guarantee is offered as an option (only through our own website) during the reservation process for 39 euros per reservation.